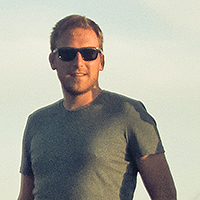 Freelance Cinematographer / Camera Operator / Camera Assistant


Name: Ondřej Herold
Birth: 1988 in Prague, Czech Reoublic
Education:
Film Academy of Miroslav Ondricek in Pisek, MgA. (MA) in Cinematography
Edge Hill University - Master's degree, Media - Critical Screen Practice
Film Academy of Miroslav Ondricek in Pisek – BcA. (BA) in Cinematography
Grammar school – Gymnázium Nad Štolou
Primary school – ZŠ Mládí with extended education of languages

2010 – Interniship Certificate – 3 months with Messenger Communications
2010 – Espinho Training Ground – Certificate of completion
2009 – Certificate of Completion from Kodak workshop "Stop by. Shoot film"
Languages: Czech – native speaker, English – active, German – passive, Slovak – passive
Skills & Experiences: Cinematography, Camera operating, Lighting, Photography, Visualizing, Film and video editing, Color grading, Postproduction, DIT, Film and digital cameras, Film production, Focus pulling, Camera assisting, Feature films, Short films, Commercials, Documentaries, TV Shows, Corporate videos, Music videos, Extreme sport videos, etc.
Specialization: Cinematography / Photography
Interests: Art and design, filmmaking, music, film, climbing, running, travelling, hiking, snowboarding, nature

"A cinematographer is a visual psychiatrist - moving an audience through a movie ... making them think the way you want them to think, painting pictures in the dark." Gordon Willis, ASC.